Literally woven into the cultural fabric of Ireland is the myth of the Aran Sweaters. Created by the wives, mothers and women folk of the island to protect the fishermen as they braved the dangerous waters around the three sisters. As this was the only source of food to the island's population, plus a good source of income for the economy, the work was essential. You can see some beautiful examples of this beautiful art form at Shamrock Gift.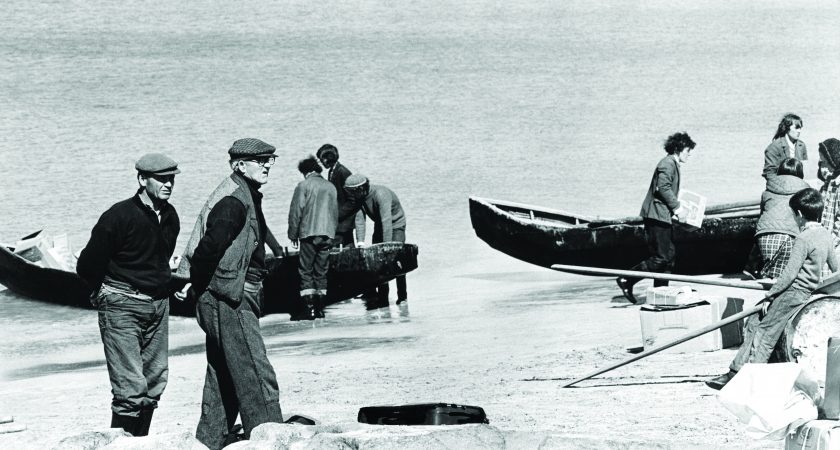 The origins of the sweaters were shrouded in myth. The intricate celtic designs woven into the sweaters were seen as being an ancient skill passed down by descendants. However it was actually introduced to the island in the 1890s by something called the Congested Districts Board. This was a British government initiative that sought to relieve poverty and the congested living space of people in the UK, of which Ireland was a part of at the time. The fisherwomen were just looking to put their spin on the design.
Another myth is that a sailor washed up on the shore was identified by the patterns of the sweater. This is now thought to be a tale used to illustrate and strengthen the claim of its link to the island. The different stitches are thought to have a different meaning. Some bring Luck, prosperity  and even the stages of life that we all go through. Whatever the tales attached it's still a natty piece of clothing that is great at keeping out the chill and is resistant to water.